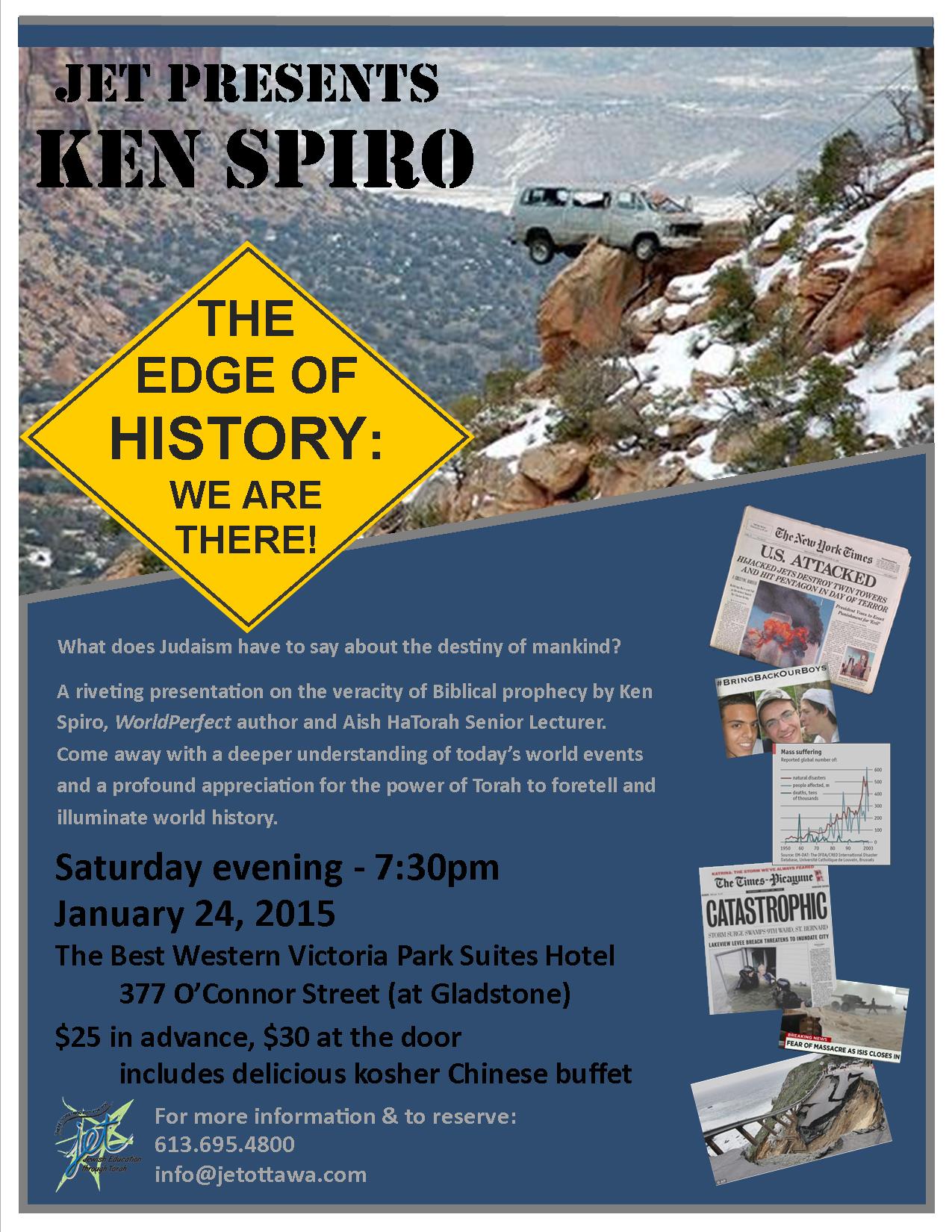 What does Judaism have to say about the destiny of mankind?
A riveting presentation on the veracity of Biblical prophecy by Rabbi Ken Spiro, WorldPerfect author and Aish HaTorah Senior Lecturer. Come away with a deeper understanding of today's world events and a profound appreciation for the power of Torah to foretell and illuminate world history.
Time and Location
Saturday, January 24th evening – 7:30pm at The Best Western Victoria Park Suites Hotel, 377 O'Connor Street (at Gladstone).
Pricing
$25 in advance, $30 at the door. Includes delicious kosher Chinese buffet!
Want to know more about Rabbi Spiro?
Rabbi Ken Spiro is a noted author, lecturer and licensed Israeli tour guide. He has appeared on numerous radio and TV programs including the BBC, National Geographic Channel and The History Channel. Ken Spiro lives near Jerusalem with his wife and five children where he works as a senior lecturer for Aish HaTorah Jerusalem and as a beloved tour guide for JWRP trips. Read more at his official website: www.kenspiro.com

For more information & to reserve please contact the JET office: 613.695.4800 or info@jetottawa.com