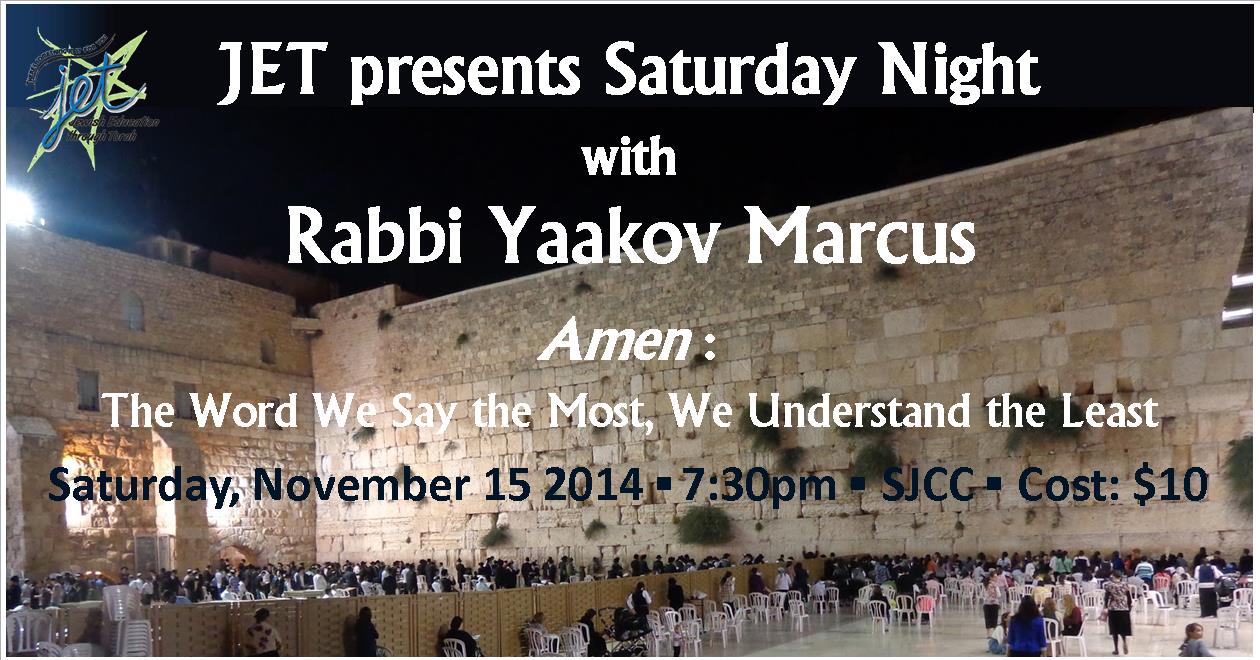 November 15th at 7:30 PM at the SJCC. $10 per person.
Saying "Amen":  The word said the most in prayer is probably understood the least! 
The Talmud teaches that saying "amen" has the power to open the gates of Heaven. Yet, there are many other powerful words in Judaism that the Talmud does not say have the same effect. What is so unique about this simple, common word that it can have a spiritual impact that other aspects of prayer can not equal? This class seeks to find the answer.