Learn with Lauren
Sunday Oct 9th @ Martine's – Hachnasat Orchim – Welcoming Guests
Sunday Nov 6th @ Eileen's – Hakarat Hatov – Gratitude
Sunday Dec 4th @ Lisa's – Unity – Achdut
Sunday Jan 15th @ Jenny's – Kavod HaBriyot – Human Dignity
Sunday Feb 12th @ ?? – Tu B'Shvat – Judaism and the Environment
From October 18-27, 2015, Lauren went with a group of Ottawa women to Israel on the MOMentum mission. This trip is in collaboration with JWRP, the Jewish Womens' Renaissance Project, aims to bring together women from all over the world in Israel for a week filled with wonderful programming.
Travelling all across the country, this trip definitely reinforces the participants' love for Israel, and brings the women back with a renewed passion for sharing this experience with their families.
Here's a group photo from this past trip: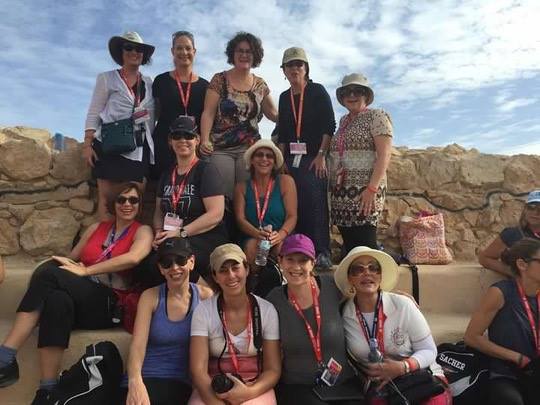 For more information, please visit the JWRP website here.
If you are an active member of Sarah's Tent, the local chapter of the Jewish Womens' Renaissance Project, please click here for an up-to-date calendar.