Special Tisha B'av Program 2014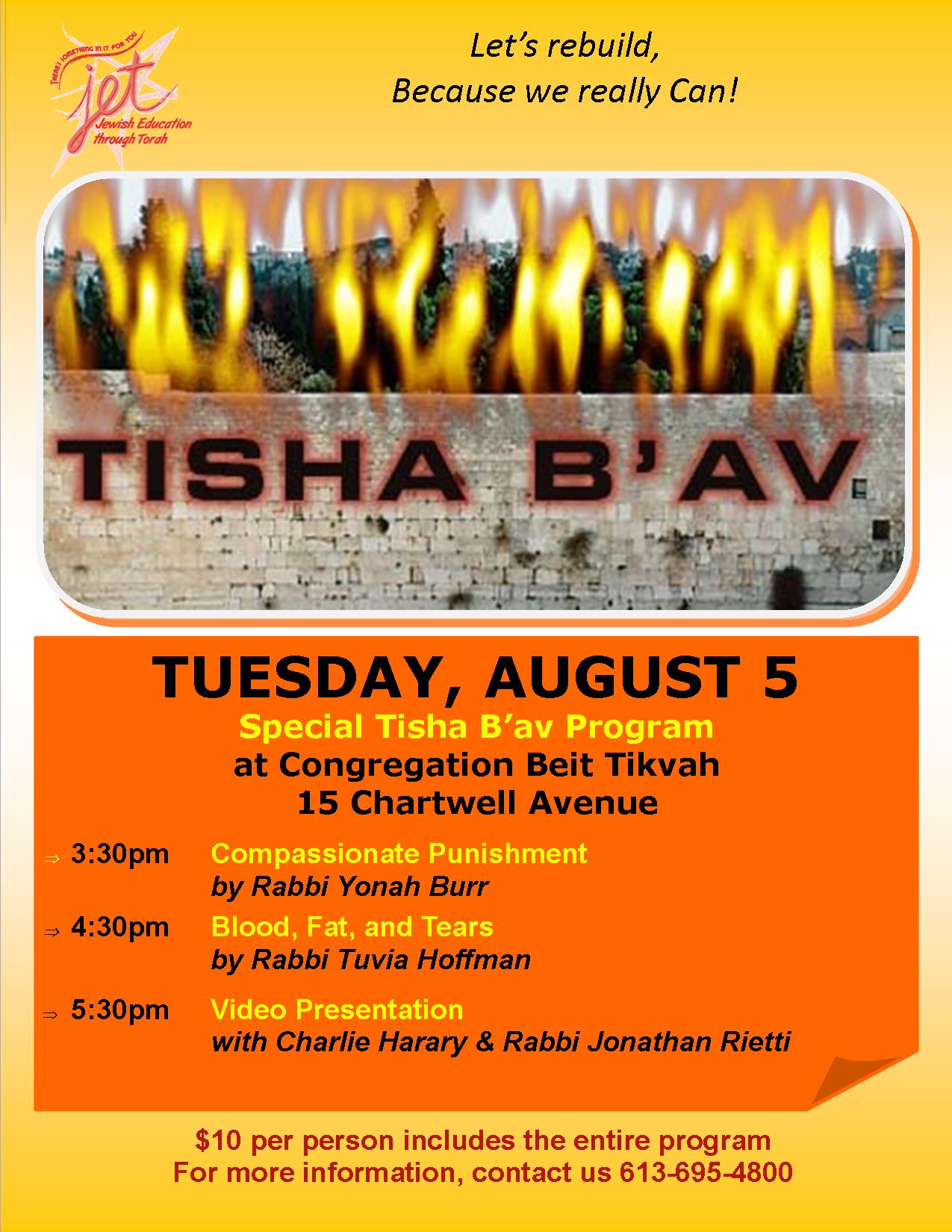 JET will be hosting

a special Tisha B'av program

this year. Join us to hear Rabbi Yonah Burr and Rabbi Tuvia Hoffman give both inspiring and interesting talks, as well as a unique video presentation with Charlie Harary and Rabbi Jonathan Rietti.
Please join us on August 5th, starting at 3:30pm at Congregation Beit Tikvah (located at 15 Chartwell Avenue). The cost for the entire program is $10 per person.