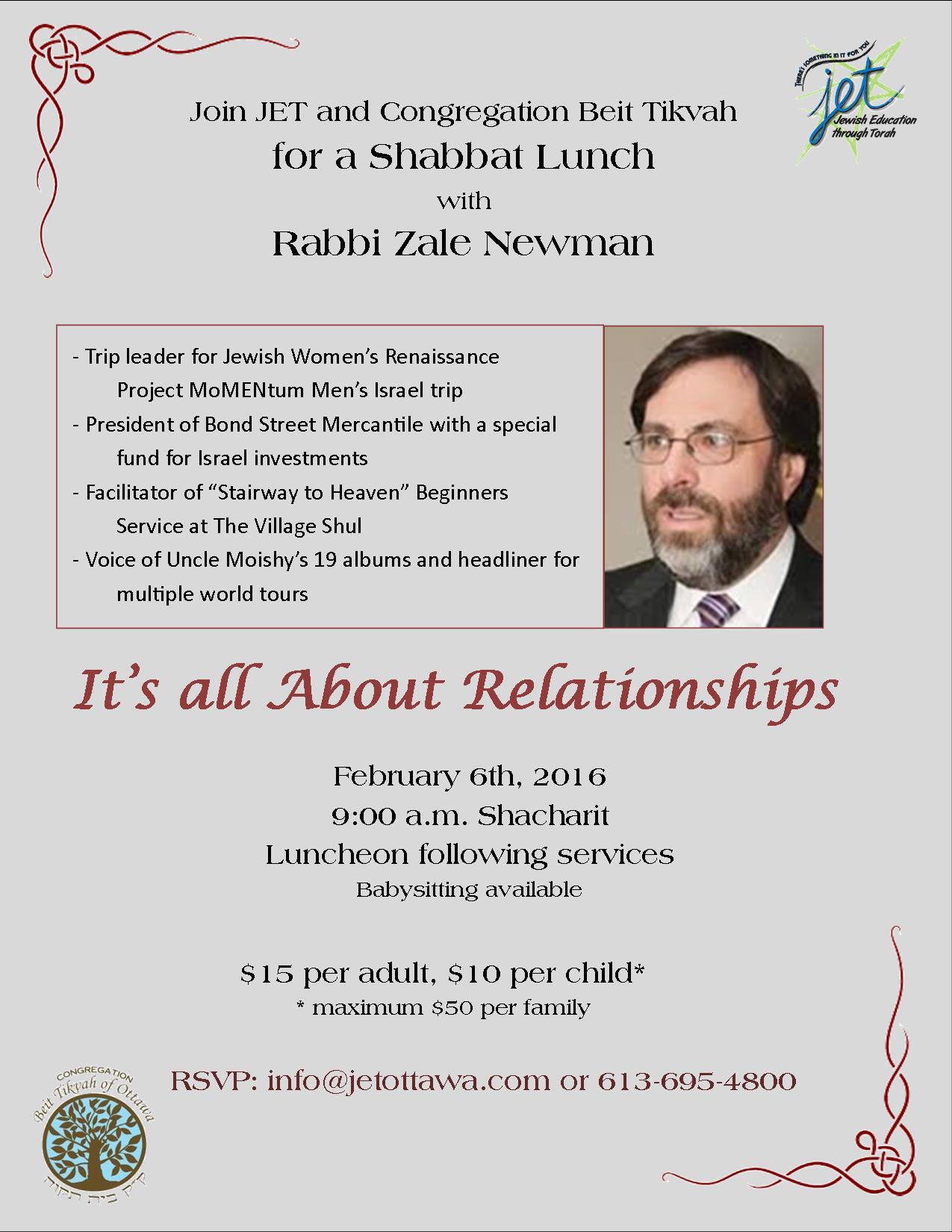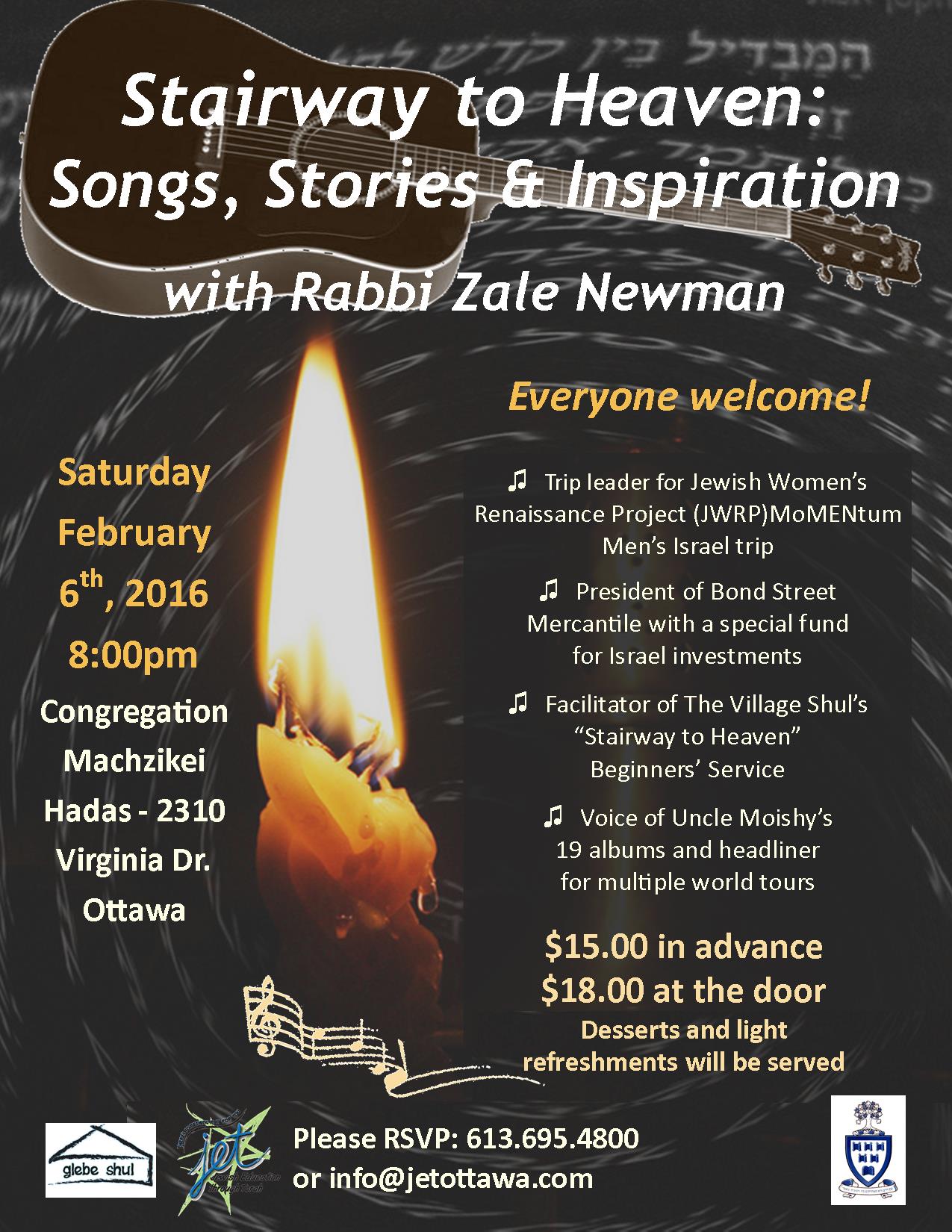 Please join us Saturday, February 6th for an exciting Shabbat with JET and Rabbi Zale Newman.
Born and raised in Toronto, Rabbi Zale Newman has devoted his life to Jewish outreach and engagement as well as support for the needy and disadvantaged. His extensive CV lists his studies in yeshivas in Toronto, New York and Israel, his BA in economics and his MBA from McGill and York Universities. He is the founder and president of Bond Street Mercantile, whose flagship product is the Holy Land Investment Fund for Canadians who wish to invest in Israel.
Reb Zale is also known as the voice of "Uncle Moishy" with 19 albums, 15 DVD's and multiple world tours over the past 36 years. Reb Zale runs a weekly "Stairway to Heaven" beginner's service at the Village Shul in Toronto, is a frequent teacher at Jewish education programs for young and old, and was recently recruited to lead the Jewish Women's Renaissance Project Momentum Men's Trip, where a few of our Ottawa guys got to know and love him.
The JET Team is delighted to be able to bring Reb Zale to Ottawa for a weekend of music and inspiration. We hope that you will make every effort to join us.
Saturday morning services to take place at 9:00 a.m. Beit Tikvah (15 Chartwell Avenue), followed by a catered Kiddush lunch and talk with Rabbi Newman. Cost is $15 per adult, $10 per child.
In the evening, please join us again at Congregation Machzikei Hadas (2310 Virginia Drive) from 8:00 p.m. to 10:30 p.m. for a night of Songs, Stories and Inspiration with Rabbi Newman. Cost is $18 per person.
 For more information, please email the JET office at
info@jetottawa.com
 or give us a call at 613-695-4800.