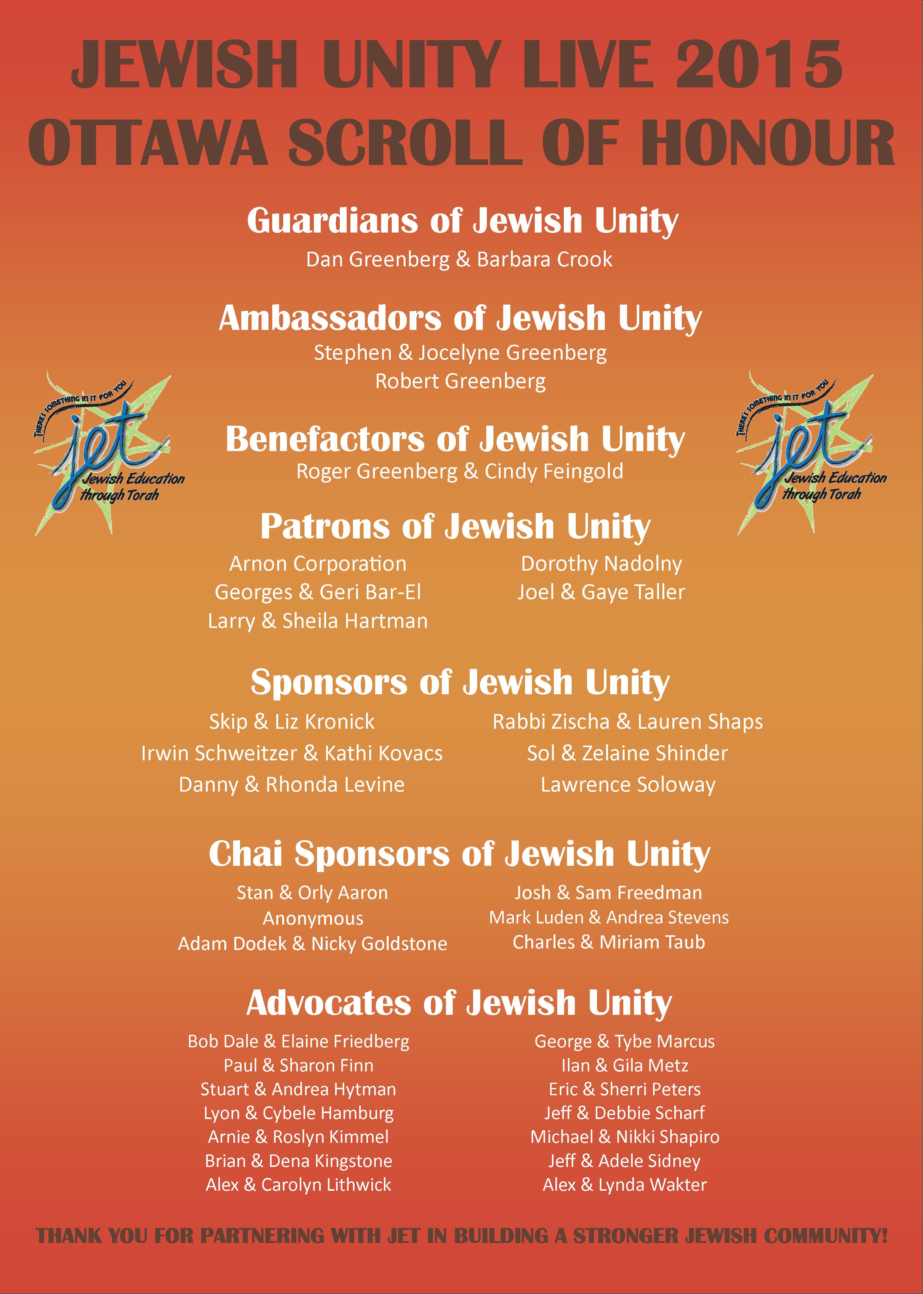 Jewish Unity Live is a large sponsorship opportunity for us here at JET.
This flyer displays proudly all of our sponsors from our last event, which took place on June 2nd, 2015.
Please contact us at info@jetottawa.com if you have any questions about future sponsorship opportunities with us at JET.