Ordering Mishloach Manot through JET is a double Mitzvah: Your friends and
family are treated to an elegant Purim Package and all proceeds support JET's
exemplary Jewish education and outreach to individuals and families throughout
Ottawa.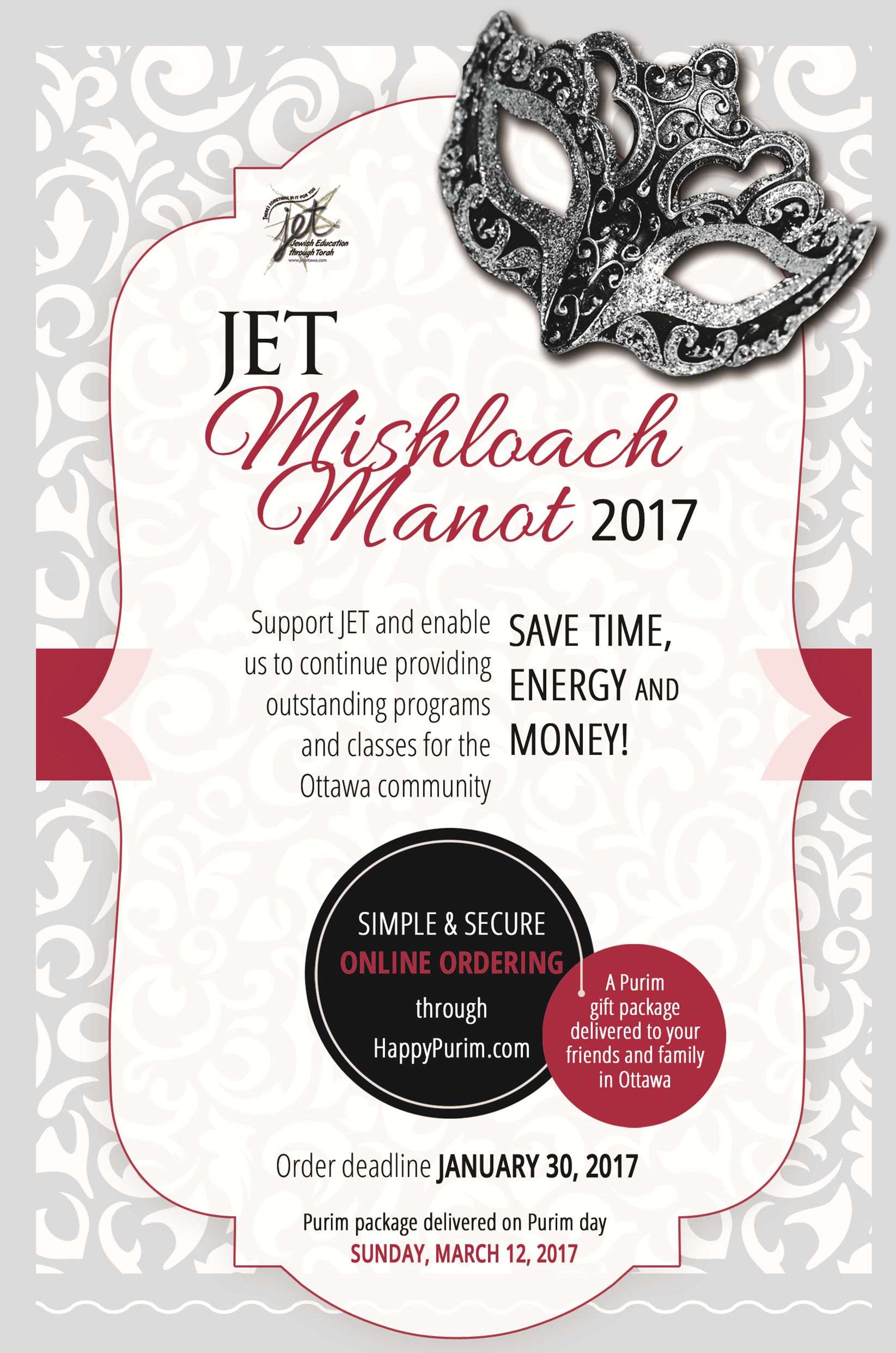 $7 a package with a minimum of 5 names + $5 administration fee to total $40
Reciprocity Available
To order click on image above
Contact us at info@jetottawa.com or 613-695-4800
---
JET provides a wide variety of classes, programs, small group study opportunities and more to Jews of all backgrounds and levels of knowledge and practice.
Let JET help you make your connection to Judaism more vibrant, meaningful, and inspiring.
---