Adrienne Gold, former style commentator for Canada a.m. will be speaking over a delicious lunch catered by Sam and Josh at B'tavon.  Before or after the lunch, you can treat yourself to one of the luxurious spa treatments available at the York Street Spa.  There are only 15 spaces remaining, so pls call the JET office (613) 695-4800 to make your reservation.  Lunch and speaker are $36 and the menu of spa treatments is on the flyer below.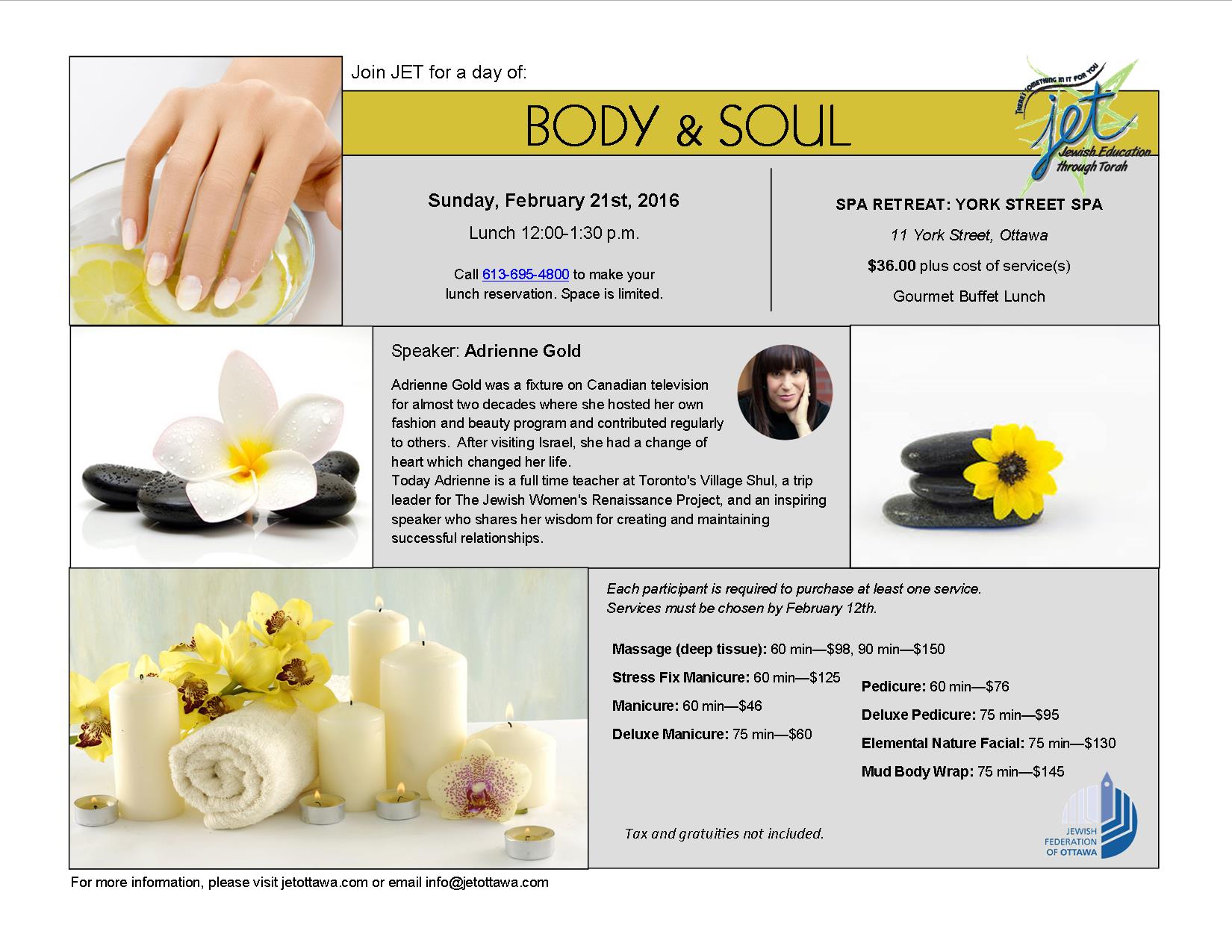 Bring your spouse, significant other or just a friend for an evening out with former TV personality Adrienne Gold. Today Adrienne is a full time teacher at Toronto's Village Shul, a trip leader for The Jewish Women's Renaissance Project, and an inspiring speaker who shares her wisdom for creating and maintaining successful relationships.
Nosh, Drinks, Desserts and Coffee
Sunday February 21, 7:30pm at the Soloway Jewish Community Centre
Cost – $15 in advance, or $18 at the door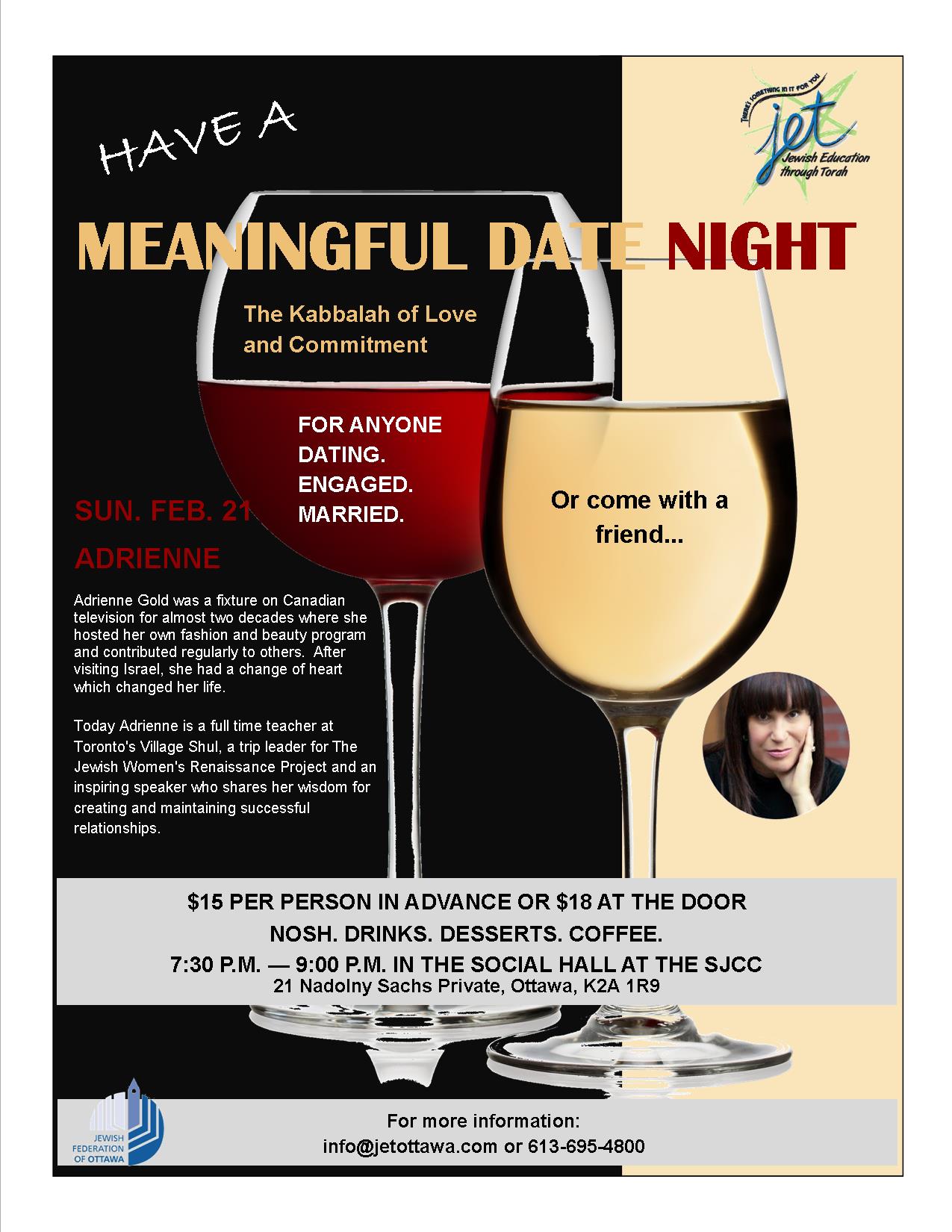 ---

(Read and Understand the Haggadah with Rabbi Hoffman with two convenient times, morning and evening.)
Make sure to visit one of Rabbi Hoffman's upcoming classes.

 
Everyone welcome. For a full listing of Rabbi Hoffman's classes, please click here:
Understand the Haggadah (morning) (evening)
For any additional details, please contact Rabbi Hoffman at: 613-261-9098 or at rabbihoffman@jetottawa.com.
Check out this wonderful article in the most recent edition of the Ottawa Jewish Bulletin about Rabbi Hoffman!