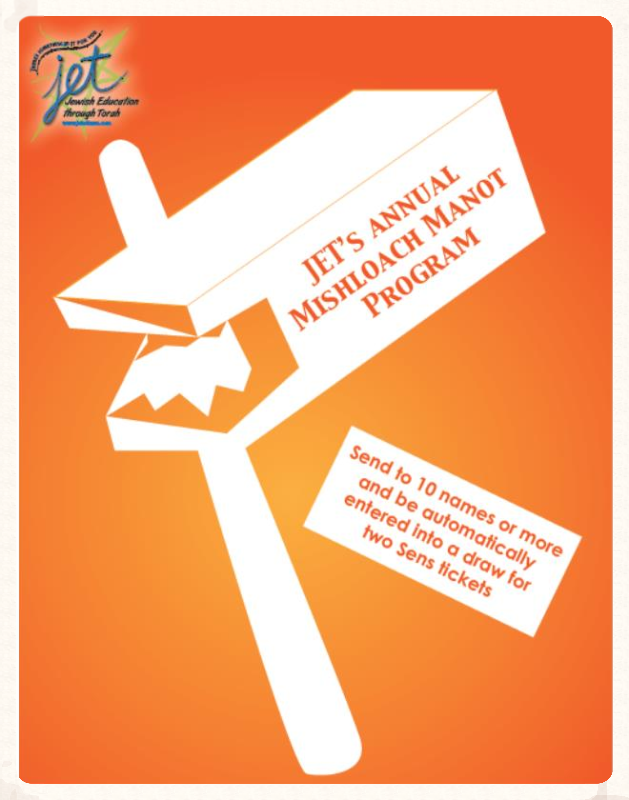 Call for Purim Volunteers!
Purim (eve of  Wednesday, March 4th & Thursday March 5th) may seem a long way off but at JET we're already hard at work getting ready for Purim, processing orders for JET Mishloach Manot (Purim packages)!
We can always use help packing the many JET Purim packages sent each year. This year's packing day is Sunday, March 1st.
We're also in need of volunteers – drivers – to help with delivery of the Purim packages on Thursday, March 5th.
Please be in touch with the JET office at 

613.695.4800

 or 

info@jetottawa.com

 if you are able to help with packing, deliveries, or both. Thank you in advance!